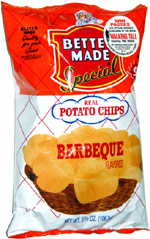 Ok, so I missed my 100th post anniversary. This is really post #102. Oh well. SO, for my giveaway, I'm offering a few of my favorite products from right here in the motor city: 1 jar of YUMMY Sander's fudge, Faygo pop, and Better made chips!

What you have to do: Leave a comment on this post about how GREAT Detroit and/or Michigan is and your favorite spots, memories, or sights to see. You have until Saturday July 4th!

What I will do: Pick one winner (randomly, of course) and send you all 3 of these products. I reserve the right to send only one can of pop (NOT SODA... we're in Detroit you know) to save on shipping (I'm not rich), and take as long as I need (I'm busy people!). Good luck, and have fun!